H&H Metal Source is a fully integrated flat roll steel sales and service center located in Grand Rapids, Michigan. Operating from a 68,000 square foot facility, we offer cut-to-size steel coils and sheets, serving a wide variety of businesses ranging from mom and pop fabrication shops to office furniture OEM's. Our primary customers are metal fabrication shops serving the following industries, automotive, office furniture, medical and material handling.
Same-Day or Next-Day Delivery
Utilizing our own truck fleet, we offer our customers same-day or next-day delivery on stock and contracted items. While the majority of our customers are in the West Michigan area, we also serve destinations as far north as Traverse City, northern Indiana to the south and metro Detroit to the east.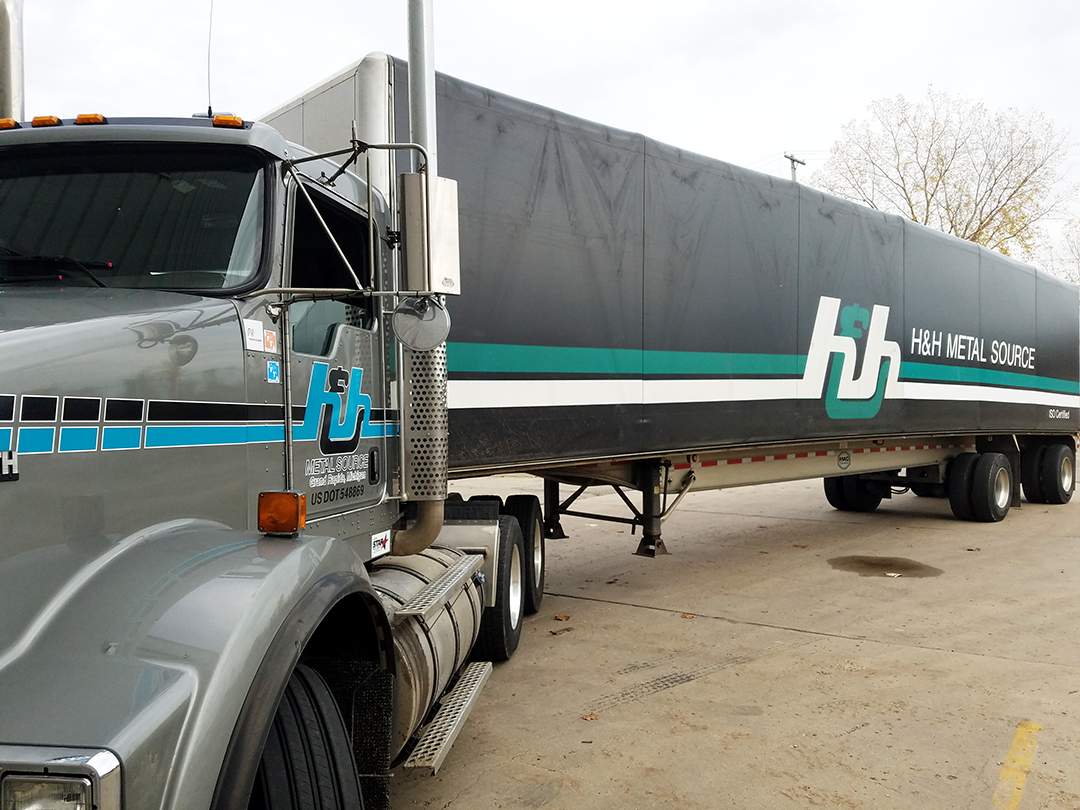 At H&H we stock a wide variety of flat roll steel to suit our customers' needs. Below you will find a table listing our capabilities and the products we carry. We are happy to carry additional grades and/or gauges to suit your needs. We buy prime material direct from Midwestern steel mills ranging from exposed cold rolled to ultra-high strength hot rolled. We specialize in tight tolerance material for demanding applications and flat sheets, less than 5 I-units, for today's advanced laser cutting.
Slit Coils
Hot Rolled Pickled & Oiled
Gauge Range
Widths

Commercial Quality (CS,CQ)
Drawing Quality (DS,DQ)
High Strength Low-Alloy (HSLA Grades 50-80)

.050″ – .260″
.50″ – 60″
Cold Rolled
Gauge Range
Widths

Commercial Quality (CS,CQ)
Drawing Quality (DS,DQ)
High Strength (HSLA Grades 50)
Various Tempers (quarter, half, and full hard)

.027″ – .120″
.50″ – 60″
Castrip, Light Gauge Hot Roll
Gauge Range
Widths

Commercial Quality (CS)
High Strength (Grades 45-80)

.038″ – .060″
.50″ – 48″
Galvanized, G40-G90 Coating Weights
Gauge Range
Widths

Commercial Quality (CS)
High Strength (HSLA Grade 50)
Coating weights from G40-G90

.027″ – .140″
.50″ – 60″
Galvannealed, A40 Coating Weight
Gauge Range
Widths

Commercial Quality (CS, CQ)
High Strength (HSLA Grade 50)

.027″ – .070″
.50″ – 60″
Cut-to-Length Sheets
With our Cut-to-Length line we offer cold rolled and hot rolled from 22ga-11ga in widths of 48" or 60". While we stock lengths at 96" and 120", we have the ability to tailor the sheet length to your ideal size. This saves you time and money by reducing scrap and changeover time. Contact us today to find out how we can help you with your sheeting needs.
*Custom blanks, length and width, are available and can be held to tolerances as tight as +/-.015".
Cold Reduction Mill
H&H operates a cold reduction mill for ultra-high tolerance material thickness control. Using this mill we can process hot rolled material into tight tolerance cold rolled. We offer thickness tolerances of +/-.001" at widths of 1" up to 12". Using this line we can also correct camber and gauge if our customers have material that is currently not usable due to these conditions.
Toll Processing
Have a coil you need slit or blanked? At H&H we work with many of the local tool & die shops re-slitting, OD reducing or sheeting their material. If you have material that you need processed we are happy to help and can offer pick-up and delivery if needed. Give us a call today.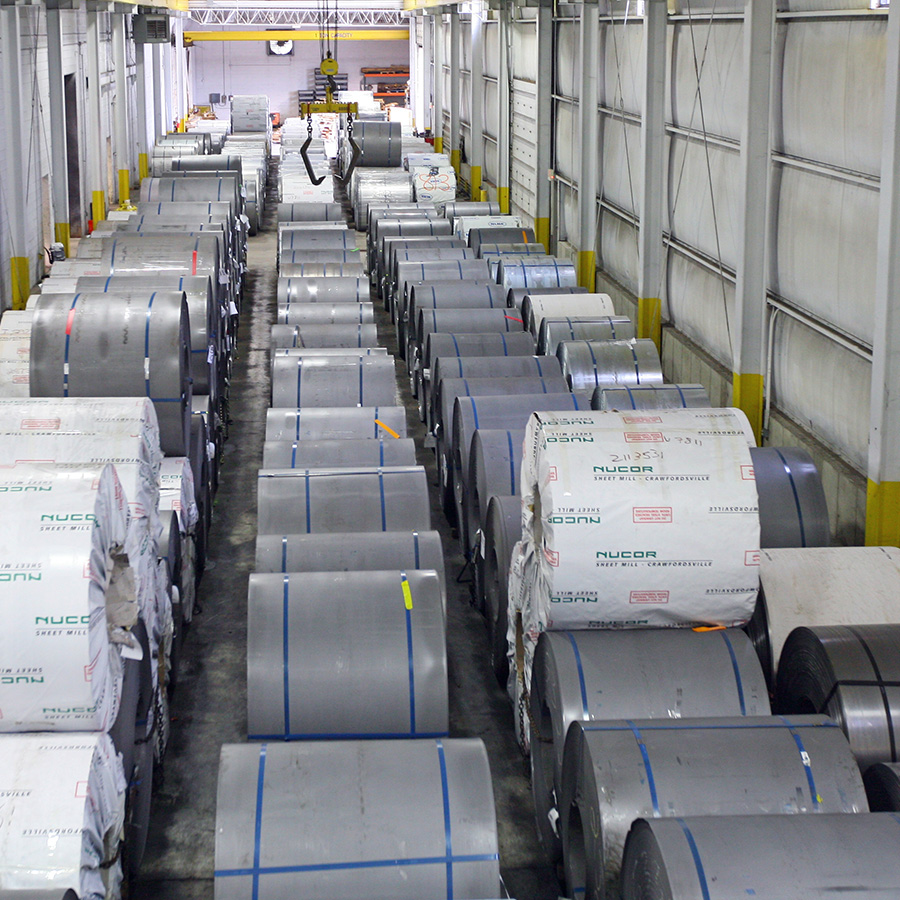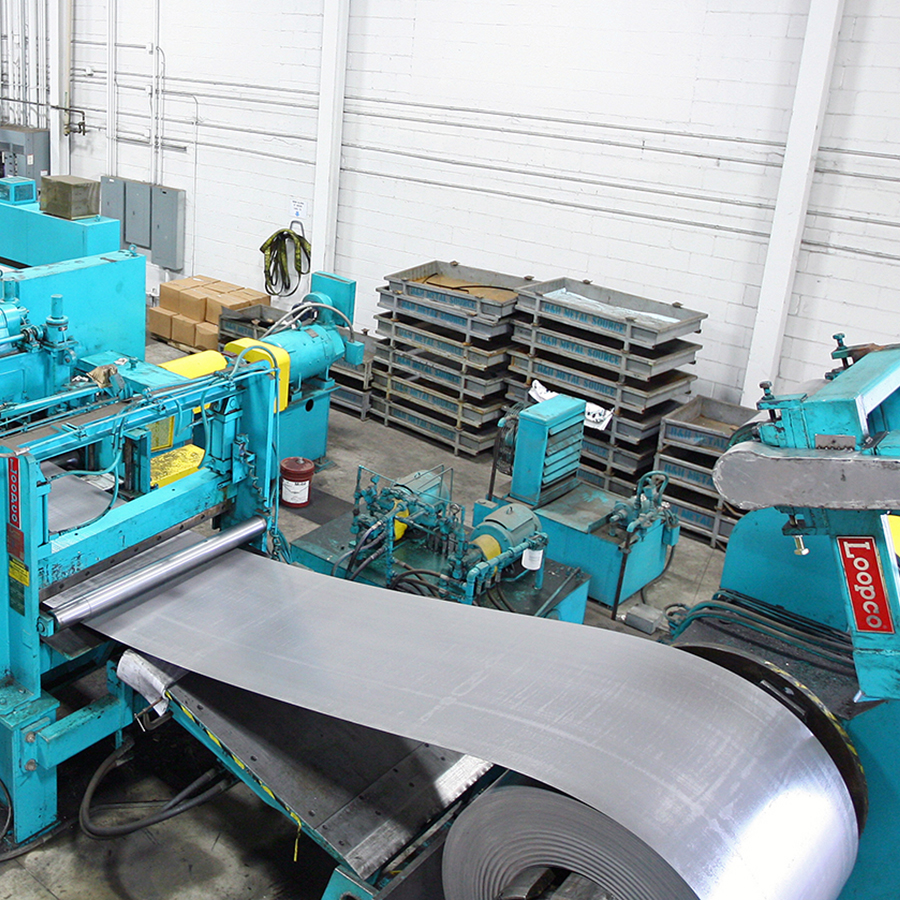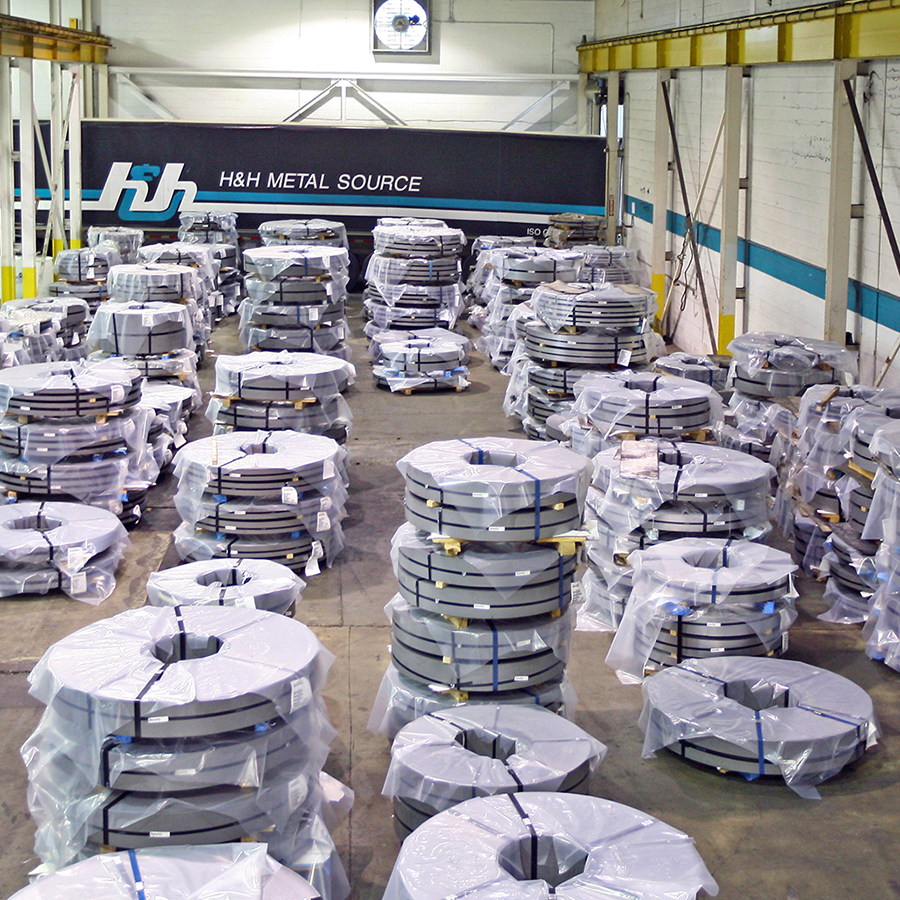 Concern for the Environment
Concern for the environment has changed the way we work, live and play.  At H&H we strive to find ways to minimize our impact on the environment.  We will continuously seek to improve environmental performance by reducing waste, raising awareness, and encouraging participation with our employees and vendors.  We will also monitor our progress and review our performance annually.
Maintain or Exceed 99% On-Time Delivery
Product Conformance greater than 99.75% of pounds shipped
Serving West Michigan with flat rolled carbon steel since 1992
H & H Metal Source
1909 Turner Avenue N.W., Grand Rapids, Michigan 49504
(616) 364-0113 • Fax (616) 364-0904
© 2023 H & H Metal Source. All Rights Reserved.